Welcome to ISBONA!
The purpose of the Icelandic Sheep Breeders of North America is to provide information about Icelandic sheep to the general public and to facilitate the exchange of information between members and breeders. ISBONA also promotes the special attributes and products of these unique sheep. We have several categories of membership, and one of them is bound to be right for your interests: breeding, fiber, pets...you don't even need to own sheep!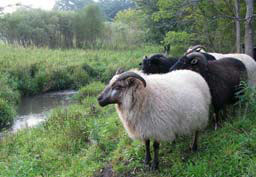 Consider joining ISBONA. There are several levels of membership and each has its own benefits.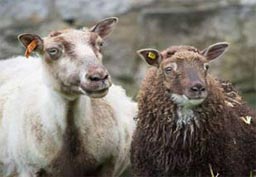 You can search for Icelandic sheep breeders in our Breeders Directory. Search by location, types of products and more via keywords.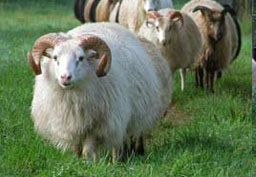 A compilation of information and printable forms: tools provided to ISBONA members to help them to educate the public about Icelandic sheep.
ISBONA News
Read about the 7th Annual North Atlantic Sheep and Wool Conference in October on the Isle of Man.
Attention All Members: The Spring 2017 Newsletter is online. Login with your member account ID and password to see it.
Mark your calendar for the 2017 Annual General Meeting Webinar on November 1, 2017.
We will soon be emailing renewal reminders for those members due to renew in 2017. As aways, we appreciate your support.
HELP WANTED: If you are an ISBONA member with webinar expertise and can volunteer some time to help, please contact Board Secretary Melissa Erlund. Thanks!